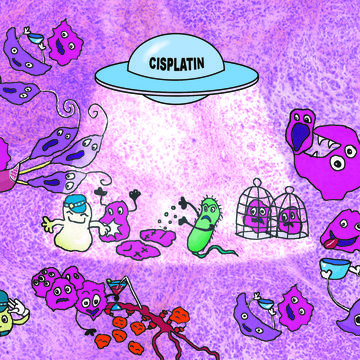 Review of Michal Masařík´s team on the unexpected therapeutic effects of cisplatin on the cover page of the Metallomics
Michal Masařík's team, comprising researchers from BIOCEV, the First Faculty of Medicine, Charles University, and the Faculty of Medicine, Masaryk University, have been engaged in long-term research into the mechanisms that cause resistance to cancer treatments. Among other things, the team has been dealing with platinum derivatives, namely cisplatin, which is a clinically approved chemotherapeutic, widely used in cancer and sarcoma treatment. It is highly effective in the treatment of ovarian cancer and metastatic testicular cancer.
It is generally accepted that the main mechanism of the anti-cancer effects of cisplatin are DNA lesions. However, cisplatin is also effective against metastatic forms of cancer and therefore, it is supposed to affect the slow-cycling of cancer stem cells.
This review of Martina Raudenská et al. explores alternative and quite commonly expected effects of cisplatin that can enhance appropriate therapeutic responses. First, it describes the effects of cisplatin at the cellular level, such as changes to intracellular pH and the mechanical properties of cells. It also discusses the alternative cell targets of cisplatin and the effects of this therapeutic on the metabolism of cancer cells and endoplasmic reticulum stress. Moreover, it describes the effects on the cancer micro-environment within the context of the entire organism.
Figure summarises the alternative effects of cisplatin discussed in the review: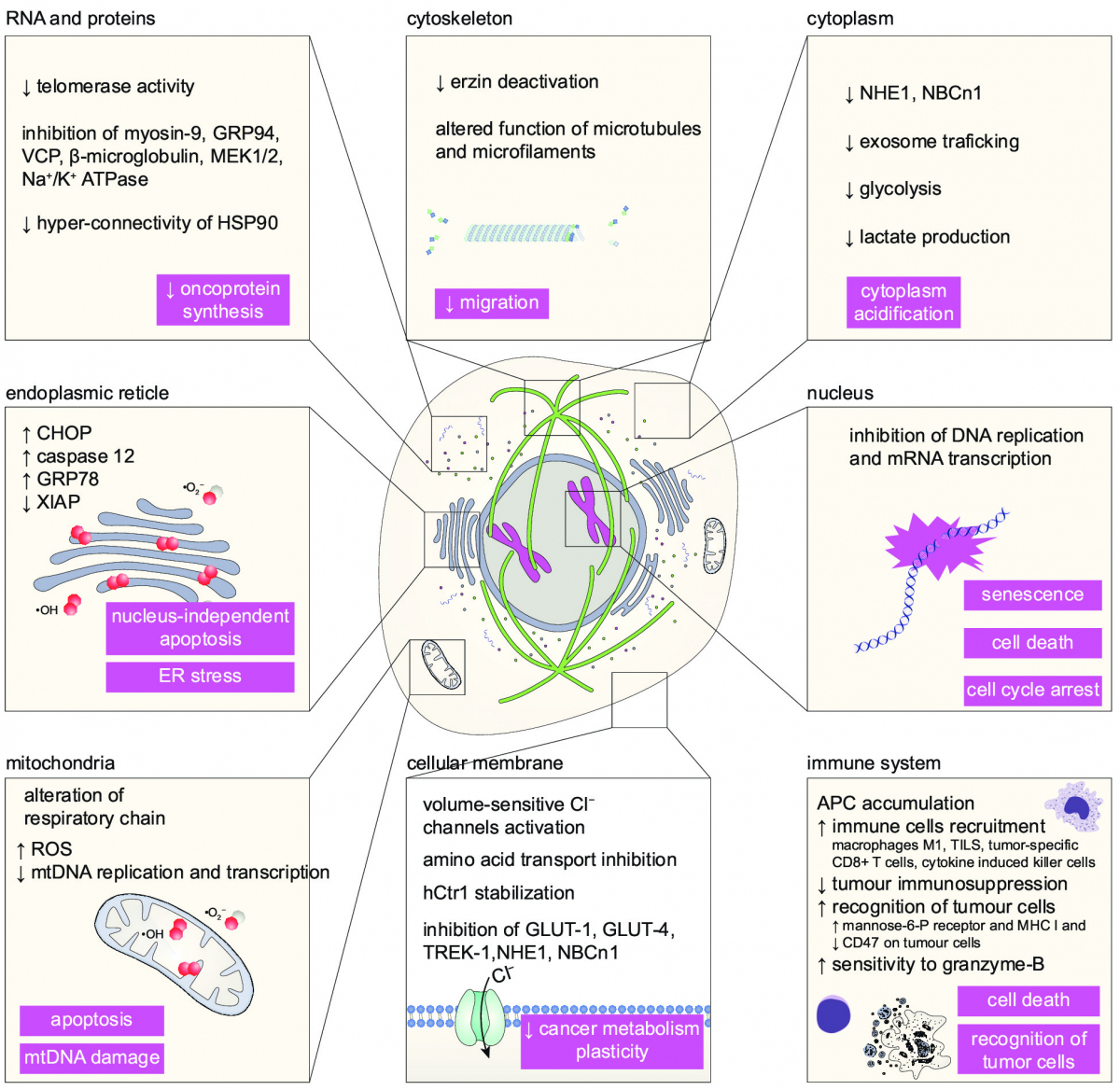 Publication: Unexpected therapeutic effects of cisplatin. Martina Raudenská, Jan Balvan, Michaela Fojtů, Jaromír Gumulec, Michal Masařík. Metallomics. 2019, 11(7):1182-1199. DOI: 10.1039/c9mt00049f
Picture on the cover page of the prestigious Metallomics journal