About us
PhD program BIOCEV is an integral part of post-gradual study in biotechnology and biomedicine comprising within the BIOCEV centre research groups from the Charles University - Faculty of Science and 1st Faculty of medicine and the Czech Academy of Sciences (CAS) - Institute of Biotechnology and groups from five other institutes - Institute of Molecular Genetics, Institute of Microbiology, Institute of Physiology, Institute of Experimental Medicine, and Institute of Macromolecular Chemistry.
Individual PhD study programs are organized by relevant postgraduate study boards, their members are well-known researchers and teachers from both Charles University and CAS. The research focus of the BIOCEV centre encompasses functional genomics, cell biology and virology, structural biology and protein engineering, biomaterials and tissue engineering, as well as on new therapies.
Currently at the BIOCEV centre resides 56 research groups, which are supported by 6 specialized infrastructures and service laboratories (phenogenomics, genomics and proteomics, fluorescence and electron microscopy, flow cytometry, quantitative and digital PCR, protein and nucleic acids crystallization, various diffraction techniques and mass spectroscopy.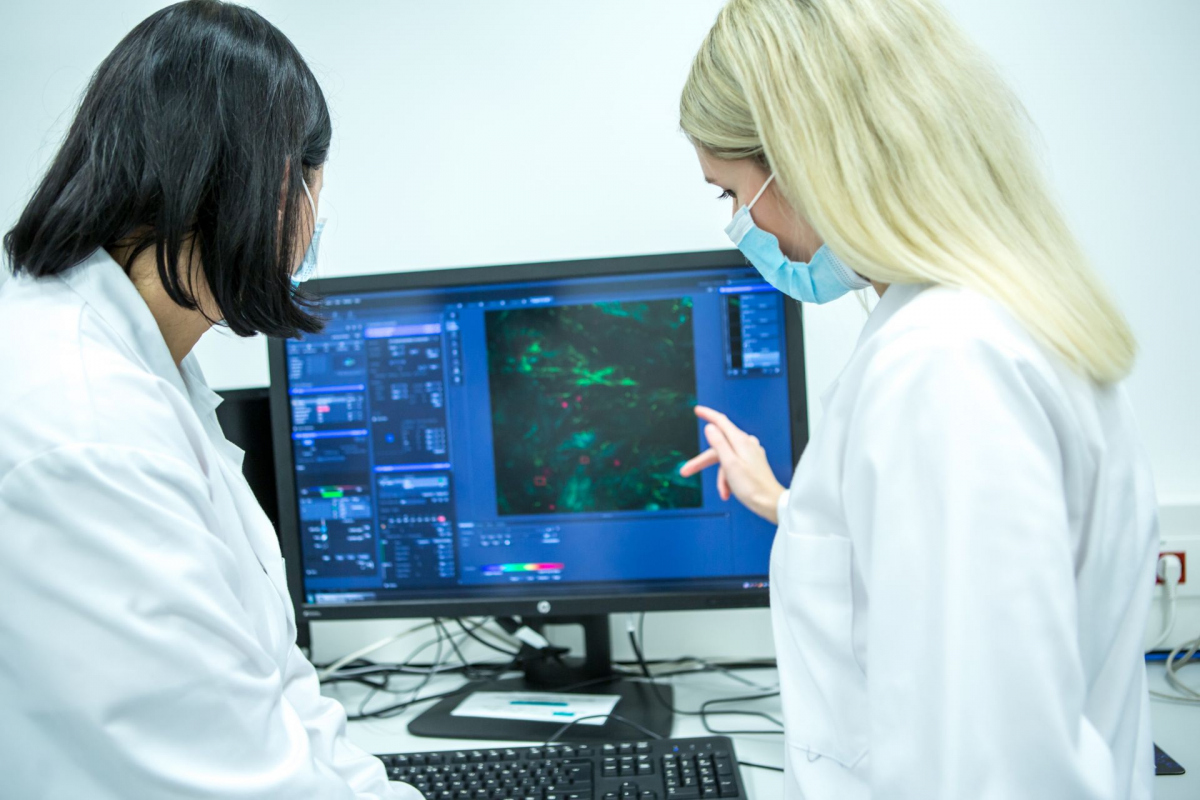 Researchers at the BIOCEV centre within their research projects supervise PhD students and participate in the education of bachelor and magister students. Within the individual research groups, students supervised by experienced researchers or specialists, learn various experimental techniques and methodical approaches essential for successful study and defense of their MSc or PhD Theses.
At the present over 300 students participate in various research projects at the BIOCEV centre. The major goal of postgraduate study at BIOCEV encompasses both gaining new and detail knowledge in chosen research field as well as mastering various laboratory skills and techniques, rational planning, running and critical evaluation of research experiments. Last but not least the postgraduate students at BIOCEV are being involved in manuscripts preparation, apply for their own student research projects and learn how to present their scientific discoveries.