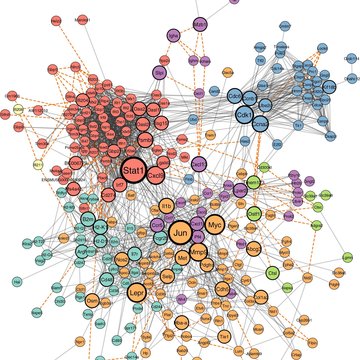 Researchers from the BIOCEV centre have described how age affects those afflicted by a stroke
A team of researchers from the Institute of Biotechnology and the Institute of Experimental Medicine at the Academy of Sciences of the Czech Republic have analysed and described changes caused by strokes through the use of mice models. New knowledge that may contribute to the treatment of ischemic stroke was published today by the prestigious international journal Cell Reports.
Strokes are one of the main causes of death and long-term disability. In the Czech Republic, they affect approximately 40,000 people a year, of which more than 9,000 patients die of this acute condition. Although strokes are closely related to age, mechanisms that make the older population more vulnerable have not been well described.
The research team, which includes members from two academic institutes who work at the BIOCEV international research centre in Vestec u Prahy, used the RNA sequencing method. With this method, they analysed changes caused by strokes in two groups of test animals of different ages. The method enabled them to quantify the number of mRNA molecules, which reflects the current state of brain tissue. A subsequent analysis helped them to identify specific genes and cell processes that changed subsequent to strokes. Next, it was possible to define how these changes differed from young and old animals.
"We were surprised to see that the body responded to strokes similarly in both groups. However, after closer examination, we discovered a group of genes in which the change was quantitively different," says Lukáš Valihrach, the lead author from the Institute of Biotechnology at the Academy of Sciences of the Czech Republic.
One of the cell pathways showing excessive activation in the group of older mice was type I IFN signalling. Interferons are molecules produced by the cells of the immune system which, under normal circumstances, help to predict how an organism will respond to a viral infection. Under certain conditions, they can also cause an inappropriate reaction that may lead to brain tissue damage.
"All of our data have showed that a different activation of interferon signalling may worsen the course of ischemic strokes in old animals and therefore, it may be a potential therapeutic target when mitigating their negative impacts," says Peter Androvič (IBT AS CR), the first author of the research study.
The authors also identified that the interferon stimulated pathway showed increased activity for a period of 14 days after the injury, and based on a cell-type specific analysis, they confirmed the role of glial cells in this process. Other experiments have been under way whose purpose is to further describe these changes with emphasis placed on the role of specialized cell sub-populations. Researchers hope that new published studies will prove to be useful for the research community and help in the search for new therapeutic approaches for the treatment of ischemic strokes
Full article in Cell Reports: HERE
Graphical summary of the study