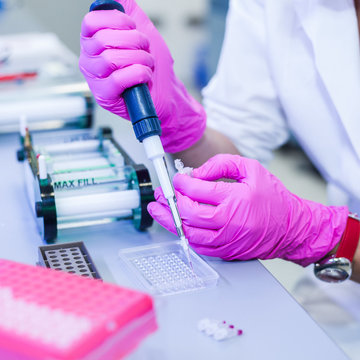 Research Assistant at the Laboratory of Molecular Therapy
The tasks associated with this position include technical assistance with research projects involving in vivo mouse work and subsequently using tissue samples for various biochemical, molecular and cell biological techniques (Western blotting, PCR, enzymatic assays, etc.) and tissue processing for histological imaging.
MSc degree in biology, biochemistry and related fields, with knowledge and some experience in experimental approaches related to biochemistry and molecular/cell biology. Prior in vivo mouse work experience is highly desirable.
Good knowledge of spoken/written English and MS office (MS Word, Excel, PowerPoint).
Responsible and reliable candidate with good communication and organizational skills, with a keen eagerness to enhance his/her knowledge and skills in the field of molecular and cell biology.
Full-time position with a 3-month trial period.
Opportunity for professional growth in a fully funded, highly motivating research environment.
Competitive salary including personal allowances depending on qualification and experience; food allowance; certain flexibility in working hours.
Friendly laboratory working atmosphere within the BIOCEV campus.
BIOCEV
Please send your structured CV, cover letter and at least one recommendation (from supervisor or previous employer) in an electronic form to hr@ibt.cas.cz
For additional information about the announced position please contact: