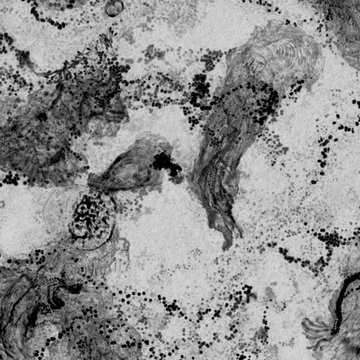 PhD student - The Leukocyte Motility Lab
The Leukocyte Motility Lab of the First Faculty of Medicine, Charles University located in BIOCEV seeks motivated PhD students to join our newly established research team.
Immunity depends on leukocyte ability to rapidly migrate within lymphoid organs and peripheral tissues. We will work at the interface between cell biology and immunology and study how leukocytes distinguish various environmental cues and interpret them in their migratory behavior. Our primary focus are mechanical aspects – we want to understand how leukocytes recognize physical stress, overcome obstacles or navigate in topologically complex environments. To this end, we will use microfabrication and live cell imaging.
For more insight please see: LINK
Cellular locomotion using environmental topography. Nature. 2020 Jun;582(7813):582-585.
Chemokines and integrins independently tune actin flow and substrate friction during intranodal migration of T cells. Nat Immunol. 2018 Jun;19(6):606-616.
We are looking for dedicated candidates interested in cell biology, cell migration, cytoskeleton, immunology and microscopy.
Applicants are expected to apply for a doctoral program at the Faculty of Science at Charles University by the end of December 2020.
https://www.natur.cuni.cz/eng/study/applicants/ph.d.-study
We offer an opportunity to work in a newly established research group within the BIOCEV with its exceptional core resources and equipment.
BIOCEV
Applicants are encouraged to provide a brief CV with summary of recent work to Miroslav Hons, PhD: miroslav.hons@lf1.cuni.cz