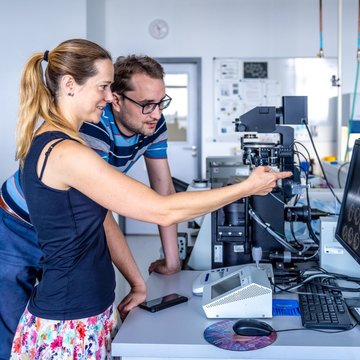 Group leader - BIOCEV, First Faculty of Medicine, Charles University
We are seeking a motivated and independent TOP-NOTCH scientist that is capable of a) forming new research group, b) recruit & lead PhD students effectively, c) apply & receive domestic and international funding, and d) publish in respected journals: for a position of Junior Principal Investigator.
We seek primarily those with at least 2-year international research experience at respected US- or EU-based University or Academic Institution with excellent skills in scientific writing and research design.
An excellent track record of research accomplishments is our primary aim! The candidates are expected to participate on a set of research-oriented discussion meetings and present their ideas clearly. 
Research areas that involve molecular biology and genetics.
For further details, please see https://biocev.lf1.cuni.cz/
The successful candidate will be selected by a collective decision of the committee upon realization of at least two meetings that include the scientific presentation and, if successful, another meeting focused on the lab planning and grant proposals.
We offer a three-year extendable contract, with the salary scale based on performance. Our labs are located in a modern science building and offer superb research facilities. Research groups enjoy a free access to a broad portfolio of scientific core facilities, including a mouse clinic, microscopy, cytometry, mass spectrometry and many other
BIOCEV
Contact: Applicants are encouraged to provide a CV in English and a short list of professional goals to lucie.vysatova@lf1.cuni.cz