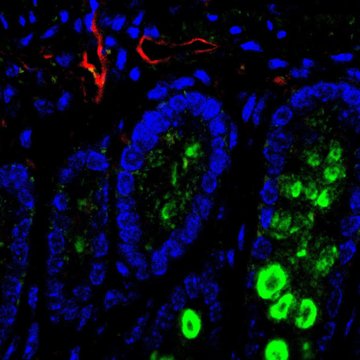 The head of the youngest research group at BIOCEV has received a prestigious European ERC grant
Mgr. Katerina Rohlenova, Ph.D. from the Institute of Biotechnology of the Czech Academy of Sciences at the BIOCEV Centre has been awarded the most prestigious European scientific grant by the European Research Council (ERC). She will receive EUR 1.5 million (approximately CZK 38 million) over five years for her innovative research into metabolic communication in tumours.
 "Thanks to ECR, we will use unique mouse models and methods of single cell resolved omics to map metabolic communication in healthy tissues and in tumours," says Katerina Rohlenova, who adds: "To be more specific, we would like to identify the 'Achilles heel' of cancer cells, and discover new therapeutic concepts targeted at intercellular nucleotide crosstalk."
In the research project, Katerina Rohlenova's team will deal with intercellular nucleotide communication. Nucleotides are the building blocks of RNA and DNA and are essential for cancer cell proliferation. Inhibitors of nucleotide metabolism are the target of antimetabolites, a traditional anti-cancer therapy that has been used for more than 70 years.
"However, despite its time-proven success, anti-metabolite therapy is still associated with high rates of resistance and toxicity. What are the reasons? In a tumour environment, cells can exchange nucleotides and other metabolites, which can cause a decrease in the effectiveness of treatment," explains Katerina Rohlenova from the Institute of Biotechnology of the Czech Academy of Sciences at the BIOCEV Centre.
Kateřina Rohlenová (in the middle)
ERC Starting Grants are awarded annually to support researchers who are about to set up research teams and start their own independent research in Europe. A total of 4,066 projects were submitted, of which 397 will be supported with a total amount of EUR 619 million. The Czech Republic succeeded with four proposals, three of which were backed by experts from the Czech Academy of Sciences. One grant was awarded to Charles University.
"These are the most prestigious individual grants in Europe. They bring large financial resources to researchers with a minimum of administration and bureaucracy," says Eva Zazimalova, President of the Czech Academy of Sciences. "These grants are focused on "high-risk/high-gain" research, and if they are successful, there is great hope for a truly fundamental shift in the field," emphasises Zazimalova.
"I would like to congratulate Katerina on her tremendous success and I am very happy that an ERC Starting Grant was awarded to the Institute of Biotechnology of the Czech Academy of Sciences. We have been rated as one of the best institutes in evaluations of academic institutes and this grant is proof of that. We have high-quality teams that engage cutting-edge science and are awarded prestigious grant support," says prof. Bohdan Schneider, Director of the Institute of Biotechnology of the Czech Academy of Sciences.
Katerina is the second recipient of an ERC grant from BIOCEV. The first one was awarded to Vladimir Hampl from the Faculty of Science, Charles University in 2017, whose team showed that there are eukaryotic cells without mitochondria.
Katerina completed her Ph.D. studies with Prof. J. Neuzil from the Institute of Biotechnology of the Czech Academy of Sciences at BIOCEV, where she focused on the metabolism of breast cancer cells. She characterized the mechanism of action of a mitochondria-targeted anti-cancer compound MitoTam, which recently passed a successful clinical trial.
During her postdoctoral training in the laboratory of Prof. P. Carmeliet (VIB - Center for Cancer Biology, KU Leuven) in Belgium, she focused on endothelial cells, which form the lining of blood and ensures tumour blood supply. She characterized tumour endothelium using the powerful single cell omics technology and identified new molecular approaches to target abnormal tumour vasculature. Her work was awarded the Werner Risau Prize by the German Society for Cell Biology for outstanding research in the field of endothelial biology.
In 2020, Katerina returned to the Czech Republic to start a new research group, the Cell Metabolism Laboratory, at the Institute of Biotechnology in BIOCEV. With her team, she aims to explore metabolic communication in tumours to identify new metabolic anti-cancer strategies.
About the ERC
The ERC, set up by the European Union in 2007, is the premier European funding organisation for excellent frontier research. It funds creative researchers of any nationality and age, to run projects based across Europe. The ERC offers four core grant schemes: Starting Grants, Consolidator Grants, Advanced Grants and Synergy Grants. With its additional Proof of Concept Grant scheme, the ERC helps grantees to bridge the gap between their pioneering research and early phases of its commercialisation. The ERC is led by an independent governing body, the Scientific Council. Since 1 November 2021, Maria Leptin is the President of the ERC. The overall ERC budget from 2021 to 2027 is more than €16 billion, as part of the Horizon Europe programme, under the responsibility of the European Commissioner for Innovation, Research, Culture, Education and Youth, Mariya Gabriel.