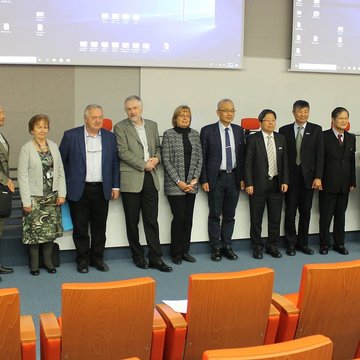 Delegation from ITRI (Taiwan) visited BIOCEV
Distinguished delegation from the Industrial Technology Research Institute (ITRI) visited BIOCEV and discussed potential for cooperaiton in the field of biomaterials and tissue engineering.
ITRI is a nonprofit R&D organization engaging in applied research and technical services. Founded in 1973, ITRI has played a vital role in transforming Taiwan's economy from a labor-intensive industry to a high-tech industry.
Last year, delegation from the Czech Republic visited ITRI at the occasion of the 5th Czech-Taiwan Technology Days.
Program of the meeting at the BIOCEV is HERE